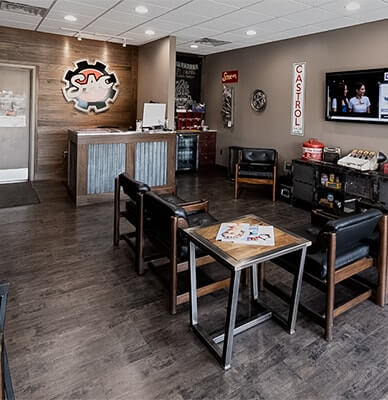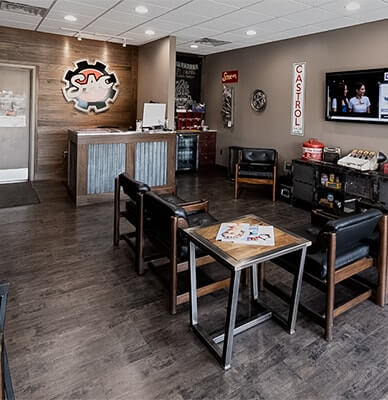 About Snellville Auto Center in Snellville, GA
Snellville Auto Center has remained the trusted choice for quality car care in Snellville, GA, and surrounding areas for over 30 years and counting. We are proud to be a family-owned business focused on providing honest and professional automotive services to the communities of Snellville, Norcross, Stone Mountain, Lawrenceville, Lilburn, Lithonia, Loganville, and surrounding areas. We are also proud to be the first AAA Approved Auto Center in Georgia over ten years ago and counting. Our Snellville auto repair shop began back in 1987 when Dean Robinson decided to open up his own shop after spending years working in and managing automotive centers. After only two short years, a second location was in the works and opened its doors in 1990. Dean's wife and sons all worked in the business, making it a family-backed operation. After Dean's sons, Brent and Brian, graduated from college, they worked in and eventually ran the shops. A third shop, Loganville Auto Center, also came into fruition in 2004. After decades in the industry, Dean decided to retire and Brent and Brian excitedly purchased both Snellville Auto Center and Loganville Auto Center. Today, they own the best automotive repair shops in Gwinnett and Walton County and pride themselves on old-fashioned customer service and quality work. Here at Snellville Auto Center, we are blessed to have the best team around and the best customers who have been loyal to us for more than three decades. To give back to our community, we help support all local schools with sponsorships, meals, and pick up and delivery of vehicles for service for our educators while they are at school. We also support local school sports, Boy Scouts, women's shelters, churches, and more. At Snellville Auto Center, you can always rely on us to treat your vehicle with the utmost care when performing any repair or service. Our customers are like family to us, which is why your safety on the road is of the utmost importance to our staff members. We invite you to bring your vehicle into our Snellville auto repair shop the next time you need service or repair to experience the difference!
Commitment to Customer Satisfaction
At Snellville Auto Center, our number-one goal is complete customer satisfaction. Every day, with every customer, we focus on providing high-quality auto repairs coupled with top-notch service. With countless five-star reviews, we are proud of our reputation as one of the Snellville area's most trustworthy auto repair shops.
A True Alternative to the Dealer
Looking for an affordable alternative to the high prices at your local dealership? Snellville Auto Center can help. Supported by a team of ASE-Certified technicians who receive ongoing training in automotive technology and auto repair services, we can offer you dealership-quality knowledge and experience without dealership prices. If you're in Snellville, or surrounding areas like Lawrenceville, Georgia, or Centerville, Georgia, stop by and experience the Snellville Auto Center difference.
Cutting-Edge Technology in Snellville to Keep You Moving
Our team stays current on the latest automotive technology, utilizing professional, hands-on experience working with many vehicle types. We use the most current diagnostic equipment available, allowing us to quickly uncover the problem and begin working on the solution. Combining cutting-edge technology with real-world experience, it's our mission to get your car back on the road in less time than it takes other shops to figure out what's wrong!
Contact Us We're Here to Help!
We invite you to give us a call at 770-972-3799 or to take a look around our website and learn more about what we do. Read the testimonials and reviews from some of our happy customers, or find out more information on our specialties. Call or email us to inquire about how we can help with your specific automobile concern. And if you're in the Snellville or US area, feel free to stop by the shop and say hello, even if you aren't currently in need of auto repair or maintenance services. We'd be delighted to introduce ourselves, show you around the facility, and answer any questions about our business and our services.